Walking for charity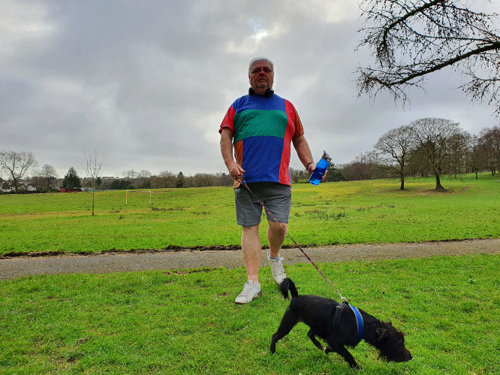 Following on from my previous blog, I have now started a charity walk in aid of my two charities this year, Prostate Cancer UK and St Peter's Church, Llanybydder.
When I first thought of this, my intention was to walk 30 miles before the end of my term in office in May. As the weather has allowed, I have been out walking through Llanybydder – sometimes with my dog Susie – and have already notched up just over 44 miles – so my trusty tracker watch tells me.
I have received a few donations already, and the promise of further donations from Councillors and some Town and Community Councils. Just to say the 'books are still open' – so there's time for anyone who wishes to make a donation.
Donations can be made as follows:
• To pay with credit/debit card with Visa, MasterCard, Switch, Solo, Visa Delta, please telephone 01267 228686. Please mention that you wish to make a payment to the Chair of Council's account.
• Via cheque, made payable to 'Carmarthenshire County Council Chair's Account, and sent to: Eira Evans, Principal Democratic Services Officer (Civic & Member Support), Chief Executive's Department, Carmarthenshire County Council, County Hall, Carmarthen, SA31 1JP.
Can I thank you in advance for your support.
Diolch yn fawr.
See some of the events the Chair of Council has attended during the last month.
Previous blogs...
April's blog - 1 post