We're doing everything we can - but we should all support our town centres
Town centres across the UK have suffered over the years with the change in people's shopping habits with more goods and services available online.
This issue has been exacerbated by the pandemic where people who would usually venture into town were forced to go online when so many shops were closed through the Covid-19 lockdowns.
It's such a shame to see the impact on our town centres, with retailers closing their shops in order to concentrate on growing their businesses online.
It's worrying to see more vacant units popping up, and jobs under threat.
As a council, we are determined to do everything we can to support our town centres - they play a vital role in our economy, and so many people and businesses depend on them.
Last year, we commissioned independent experts to create bespoke recovery plans for our three main town centres - Ammanford, Llanelli and Carmarthen.
We held a public engagement exercise about each of these plans, which identify areas for improvement and opportunities for change and growth, and held meetings for people to discuss the plans with our regeneration team. It was disappointing to see the lack of engagement, but we have nevertheless pushed ahead, and with Cabinet's endorsement these recovery plans will now be owned and delivered by the taskforce and forum groups in each town centre.
As a council we will continue to work with potential funders in Welsh Government and Westminster to lever funding when opportunities arise, and we'll utilise our capital programme funding to enable these plans.
Sitting alongside these plans is our '10 Towns' scheme through which we are investing significantly in Carmarthenshire's 10 rural market towns. 
We're doing our bit, but we need everyone to play their part in supporting our town centres - I'm afraid if you don't use them, you could lose them.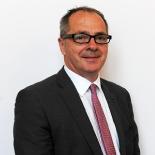 Keep up to date with all the latest news from Council Leader, Councillor Emlyn Dole via his blog and video updates.
Latest video -Leader's Annual Report 2021 - Reflect, Reset, and Move Forward
Previous blogs...
January's blog - 2 posts