Please Support our Toybox Appeal
We'd barely seen the back of Halloween, and had not even seen any Bonfire Night fireworks, when the Christmas adverts started airing on our TV screens over the weekend.
I know I'm not the only one who has noticed the festive season is starting earlier and earlier every year, and with that comes the pressure on families to spend – sometimes with money they haven't got.
It's worth remembering the real reasons for Christmas, whether for you that is a religious celebration, or simply quality time to spend with family and friends. It really isn't about how much you have splashed out, or how extravagant your gifts.
Once again this year, there will be families who will feel the strain for a variety of reasons, and that's why as a council we are proud to be able to offer our support by collecting donations as part of our annual Toybox Appeal.
The Appeal helps ensure that children who may miss out, because of their circumstances, have something to smile about on Christmas morning.
There'll be plenty of information shared in the media, on our website and social media feeds, over the next few weeks. We will be grateful of your support.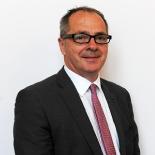 Keep up to date with all the latest news from Council Leader, Councillor Emlyn Dole via his blog and video updates.
Latest video -Carmarthenshire Tourism
Previous blogs...
December's blog - 0 posts