Come along to jobs fair
It can't have escaped anyone's notice that the UK is struggling with a recruitment crisis at the moment which is affecting a number of industries.
You only have to visit your local supermarket to notice that shelves aren't fully stocked, to order an item for delivery and face a delay, or try to get work done at home and not be able to find a tradesman.
On a more serious note, some of our local families will have had their social care packages impacted.
Providing jobs and helping people secure sustainable employment is a key priority as part of our economic recovery plan which will steer us out of the choppy waters we're in on the back of the pandemic and Brexit.
We are currently running a recruitment campaign encouraging people to join our social care workforce. As a council we are also in real need of people to join our cleaning and catering teams.
These sectors are being represented at a series of jobs fairs being held this week where employers in key business sectors and with immediate vacancies will be on hand to speak to job-seekers.
Further information is available on the council's Newsroom, but the main message is that you can call in any time between 10am and 2pm to speak to employers - today (Wednesday) at the former Topshop in St Catherine's Walk, Carmarthen; on Thursday at Stepney Street, Llanelli, and on Friday at Quay Street, Ammanford.
This is a perfect opportunity if you are looking for work, considering a change of direction, or just starting your career journey.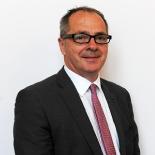 Keep up to date with all the latest news from Council Leader, Councillor Emlyn Dole via his blog and video updates.
Latest video -Leader's Annual Report 2021 - Reflect, Reset, and Move Forward
Previous blogs...
September's blog - 3 posts