Getting the economy moving again
This week we have made public our plans for steering Carmarthenshire out of the Covid-19 pandemic and towards a future of stability and growth.
It has been incredibly frustrating and sad to see the affect that the pandemic has had on our economy - both our local businesses and our communities.
The challenges that lay ahead are stark, but we are determined to get things moving again and supporting our local businesses to get back up and running.
One of our main concerns and considerations is safeguarding jobs - it's vital that we help people to stay in work, with money in their pockets which they can in turn spend with local businesses. It's an ever-turning wheel and we have to keep it moving.
Working with key industry leaders we have developed an ambitious recovery and growth plan and a procurement strategy that at its very heart puts Carmarthenshire first by increasing local authority spend locally.
By working together and by matching our ambitions with our commitment I am confident that we will save jobs and we will create jobs.
We will help grow local businesses and we will help give people the skills we need to retain talent locally so that we don't lose our people to jobs in other areas.
This plan sets out short-term and long-term goals. We're under no illusions about the challenges that lay ahead - it will be tough, but we will make it happen.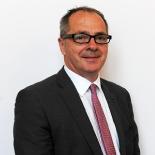 Keep up to date with all the latest news from Council Leader, Councillor Emlyn Dole via his blog and video updates.
Latest video -Leader's Annual Report 2021 - Reflect, Reset, and Move Forward