Please take part in budget consultation
As we resume business as usual after the festive break, we get straight on to the important business of setting our budget for the next financial year.
It's never an easy task, and inevitably leaves us with difficult decisions to make as we try to balance the needs of our residents and communities with the money we have available to spend.
As is always the case, we value the input of everyone in Carmarthenshire as we prepare to make those decisions, and so this week we launch our budget consultation to give people the opportunity to review some of the proposed changes in our efforts to make savings across the board.
Whilst we had a better than expected settlement from Welsh Government, it is still not enough to pay for the inescapable pressures that we continue to face, and much of it is already committed.
It's not going to be easy - we've got 10 years of catching up on all the cuts that we've already had, and our departments still have to look for services that can be reduced whilst minimising the impact on residents.
Over the next three years, we need to find £16.5million of savings from service and policy changes – this is on top of around £13million of savings we have asked staff to find by working better and reducing costs.
For now, this is a chance for you to have your say – your feedback is important. Our consultation runs until January 28.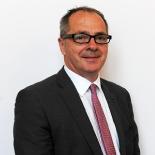 Keep up to date with all the latest news from Council Leader, Councillor Emlyn Dole via his blog and video updates.
Latest video -Carmarthenshire Tourism
Previous blogs...
January's blog - 1 post