Proof we need to tackle climate change
We've had more than a fair share of rain over the last few days, which – coupled with high tides – has caused concern in many parts of the county.
Although a small number of properties were affected, thankfully there was no repeat of the awful conditions we saw almost a year ago.
A lot of work went on behind the scenes to ensure we were ready to respond. Our teams watched the forecasts and planned carefully, deploying resources wherever they were needed.
I know that residents in some areas were reassured to see our crews on standby to deal with rising water. I'm very grateful for their efforts in what were horrendous conditions.
Looking ahead, next week we introduce some changes to bin collections, reducing the maximum number of black bags to three and introducing black bag sorting at our recycling centres. We also listed to people's feedback and will start delivering free food bin liners to support and encourage people to recycle their food waste.
We can all do more to help increase our recycling rate which will ultimately help us in protecting our environment for future generations.
We've made no secret of our commitment to tackling climate change, becoming one of the first Welsh local authorities to declare a climate emergency back in February.
With the increasingly volatile weather conditions we're experiencing, and a global focus on climate change, it is critical that we make these changes to help make a real difference.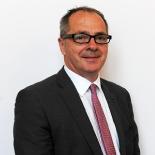 Keep up to date with all the latest news from Council Leader, Councillor Emlyn Dole via his blog and video updates.
Latest video -The Beacon Bursary
Previous blogs...
October's blog - 1 post