Amazing feat of dedication, innovation and entrepreneurship
A few weeks ago we shared news that a local senior consultant and former army medic from Carmarthenshire had invented and tested a new type of ventilator to help people fight coronavirus.
This week, I'm pleased to share the even better news that Dr Rhys Thomas has had his device approved for use and is now going in to full scale production.
He is working alongside Ammanford engineering firm CR Clarke & Co to manufacture these machines, and whilst we all very much hope that they won't ever be needed, it is fantastic to see this dedicated local effort.
What is impressive in all this is the speed at which Dr Thomas and his team have managed to turn this around, with the fantastic support of his colleagues at Hywel Dda University Health Board who have added faith and expertise to his project.
At such a critical time, such dedication, innovation and entrepreneurship is invaluable. I would like to wholeheartedly thank Dr Thomas and his team for this immense work.
Another fine example of teamwork is the quick turnaround of four temporary field hospitals in Carmarthenshire.
We should be in a position to hand these over to the NHS this week, and before we do, I would like to thank our contractor partners and the hundreds of men and women who have worked tirelessly to turn this around for us.
As I have said previously, my only hope is that all of this is a big waste of time and money. I sincerely hope this is the case.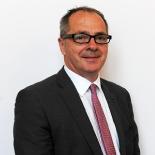 Keep up to date with all the latest news from Council Leader, Councillor Emlyn Dole via his blog and video updates.
Previous blogs...
May's blog - 2 posts