Another fantastic opportunity to shine with new cycling event announced
You may have heard the news that we're gearing up for another world-class cycling event in Carmarthenshire, with the announcement that we've been chosen to host the final stage of the Women's Tour in June.
This is fantastic news, and follows our hugely successful hosting of the men's Tour of Britain last September.
It gives us another chance to shine on an international stage, and give our residents and visitors another spectacle to get excited about and involved in.
The race will take in two of our national cycling facilities, the historic velodrome in Carmarthen where the final stage of the race will begin, on to Llandeilo, the epic Black Mountains, and through the Amman and Gwendraeth Valleys before ending at Pembrey Country Park – home of the National Closed Road Cycle Circuit.
Yet again, this race promises to boost the local economy with businesses including those in the cycling, tourism and hospitality industries set to benefit the most.
I had the opportunity to meet the race director at the launch in Pembrey last week, and he is as excited as we are to bring the tour to Carmarthenshire.
Our breath-taking landscape not only provides the perfect backdrop for the final stage of the race, but provides an immense challenge to all the riders taking part – including at least one local cyclist, our own Manon Lloyd, who we hope will benefit from some home advantage.
We hope, once again, that the county will get behind us and help make this another fantastic event.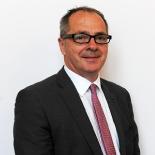 Keep up to date with all the latest news from Council Leader, Councillor Emlyn Dole via his blog and video updates.
Latest video - Carmarthenshire Tourism
Previous blogs...
February's blog - 1 post