Please seek help and support if you need it
So we're in lockdown for at least another three weeks.
We may have started to become accustomed to this new normality, but it makes it no easier for many people who are living alone and have no company, living somewhere with no access to private outdoor space, or those vulnerable because of health conditions.
It's also difficult for people who suffer with mental health issues, anxiety and depression.
So, whilst this action is necessary to protect more people as well as our frontline services, we shouldn't underestimate the impact it is having on so many of us.
We're acutely aware of that as a council, and we are still having to make difficult decisions around the closure of our facilities. We're glad though that the majority of people are understanding that the decisions we make are for the overriding safety of visitors and our staff.
During the continued lockdown, please help make your friends, family and neighbours aware of our community support directory, which can be found on our website.
It lists a large range of businesses that are offering deliveries and online services, as well as accommodation for key workers, and sources of support including food banks and voluntary help.
Those not online can call our seven-day support line, from 8am to 6pm, on 01267 234567 for assistance.
If you need help, or know someone who does, please do not hesitate to ask for support – we all need a helping hand every now and then, and there's plenty of people willing to offer, so please please get in touch.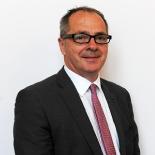 Keep up to date with all the latest news from Council Leader, Councillor Emlyn Dole via his blog and video updates.
Previous blogs...
April's blog - 2 posts