Thank you to our army of Pride In Your Patch volunteers
Litter is an issue for all of us. It spoils our environment, and costs us as taxpayers to tidy up after people who are too lazy, or too ignorant, to bin their rubbish or take it home with them.
In my ward of Llannon we are often left picking up fast food cartons thrown on to our roadside verges, and I know this is a county-wide problem.
But while I cannot fathom the mind-set of the litter louts, what I do have is complete admiration for the small army of volunteers that clean their communities as part of our Pride In Your Patch project.
Week in, week out, we have groups of volunteers armed with litter pickers and high-vis vests trooping up and down our streets, patrolling our parks and collecting from our beaches.
For them, it's a rewarding task, and I thank them whole-heartedly for everything they do to help Carmarthenshire clean. It's a way for them to meet new friends, earn Time Credits and get involved in their communities.
But isn't it a shame that their efforts are necessary – we've got far better ways we'd like to be spending council resources and there are many more important ways our hard-working volunteers could be spending their time.
If you'd like to know more about Pride In Your Patch, look it up on the council's website – it's a fantastic scheme.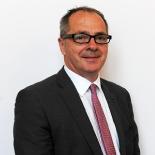 Keep up to date with all the latest news from Council Leader, Councillor Emlyn Dole via his blog and video updates.
Latest video - Carmarthenshire Tourism
Previous blogs...
January's blog - 1 post