Wonderful Celebration of Culture
Some of you may be aware that besides politics I have a great love of music and literature, having written and composed many songs and musical arrangements in a varied career.
Nothing gives me more pleasure than to be able to take the time either to give musical form to songs that are waiting to be written or to craft some words into a poetic form.
So it was my great pleasure to be a guest at the Carmarthenshire Celebration of Culture Awards on Friday evening, an opportunity to recognise the very best of local talent and those who dedicate their lives to supporting arts and heritage in its various forms.
We handed out 20 awards to individuals and groups and enjoyed beautiful performances from Côr y Strade and Cerys Angharad, a 10-year old harpist who has won numerous national awards, and added another to her collection by the end of the evening by picking up our special award for Young Talent.
Our Outstanding Contribution to Culture award went to Gwyn Nicholas, musical director of Côr Llanpumsaint, which celebrates its 40th anniversary this year.
My thanks to everyone involved in organising, shortlisting and preparing for this event, and also to BBC Radio Cymru presenter Marc Griffiths who compered the ceremony.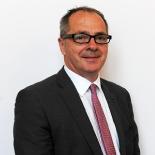 Keep up to date with all the latest news from Council Leader, Councillor Emlyn Dole via his blog and video updates.
Latest video - Carmarthenshire Tourism
Previous blogs...
December's blog - 0 posts