Proud to be investing in 900 new council homes
It was another proud day for me as Leader of the council on Monday as my colleague Cllr Linda Evans, Executive Board Member four Housing, set out our ambitious plans to build 900 new council homes in the county.
If approved by full council in September, this will become the biggest investment in new council homes since the 1970s – not just in Carmarthenshire, but across the whole of Wales.
I recently had the opportunity to meet Welsh Government housing minister Julie James, and she was amazed at our plans, and also our ability to deliver on our promises.
We already have funding in place to build the first 300 homes within the next three years – that's a huge investment of £53million to build much-needed homes for local families where they are most needed and wanted.
As my colleague who champions rural affairs has pointed out, many of these homes will be built in small rural communities that have not seen this kind of investment for decades. It will mean that local families can remain living in the communities they know and love, instead of being pushed to larger more urban areas where affordable housing is more readily available.
I am very proud of this plan - the strength of our ambition, our ability to deliver on it, and more importantly of the very real difference this will make to people's lives.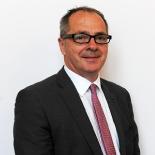 Keep up to date with all the latest news from Council Leader, Councillor Emlyn Dole via his blog and video updates.
Latest video - Carmarthenshire Tourism
Previous blogs...
January's blog - 1 post