Focus on protecting eachother
The first week of December is usually filled with the excitement of attending nativity plays, lights are being switched on in town centres, and late-night shopping is in full swing.
We knew that this year would be different, and although we knew that restrictions were inevitable, the First Minister's announcement earlier this week was still a blow.
We now know that from Friday alcohol sales will be banned in pubs, cafes and restaurants, and premises must be closed by 6pm, although pubs will still be able to operate a takeaway service.
Indoor entertainment and visitor attractions will also have to close.
This is a devastating blow to the hospitality industry which has fought hard to carry on, but I hope the £340million being made available to provide financial support for businesses affected by these new restrictions will bring some relief.
These restrictions are not what we wanted - I think we all had a fleeting thought earlier this year that we would keep going in order to be able to celebrate together at Christmas, and here we are with three weeks to go and we're still unclear as to what our celebrations will look like.
My appeal to you is to celebrate each other this Christmas - protect the people you love the most by thinking about what you should be doing not what you can do. Keep as safe as you can and focus on knowing that you did everything possible to keep your family and community safe this Christmas.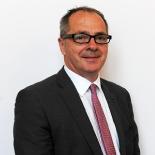 Keep up to date with all the latest news from Council Leader, Councillor Emlyn Dole via his blog and video updates.
Previous blogs...
May's blog - 1 post