Hoping for a more positive year ahead
I'm sure I won't be alone in saying that 2020 will be a year that none of us will ever forget and never want to repeat.
As we head into a new year we have to live in hope that the vaccine roll-out will improve the situation for us all, however the reality is that we still have many challenges yet to come.
With the benefit of hindsight and our experiences over the last 10 months, together with a true team spirit that our staff and partners continue to show, we will continue facing Covid-19 head-on and do everything we can to keep Carmarthenshire safe.
Despite the difficulties we've faced this year, what we should remember is the remarkable kindness and community spirit that we have witnessed as people supported one another.
We captured this in our SirGâredig campaign, Sharing Carmarthenshire's Kindness - people volunteering at food banks, running errands for their neighbours who were shielding, or something as simple as leaving a thank you note for our bin men.
And it's this kindness and community spirit that we need now more than ever.
The restrictions are having an impact on us all, we're tired, frustrated and anxious, but above all of those things, if we can be kind to one another we can get through what's yet to come.
Covid-19 has certainly left its mark, let's hope with a new year and hope on the horizon, that 2021 will be a more positive year for us all.
On behalf of everyone at the council, I'd like to wish you a Happy New Year.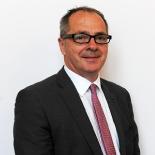 Keep up to date with all the latest news from Council Leader, Councillor Emlyn Dole via his blog and video updates.
Previous blogs...
May's blog - 2 posts