Keeping family safe is the best gift we can give
After weeks of uncertainty about what we may or may not be able to do over the festive period, the First Minister's announcement on Saturday brought some clarity for us all. I know the news makes it impossible for many of us to spend Christmas with everyone we wanted to, but it will help keep us safe and that is the most important gift we can give this Christmas.
There is light at the end of this dark tunnel, the vaccine is here in Carmarthenshire. On Friday, I spoke to Mary Kier, a resident in one of our Care Homes who is 108 and had just received the vaccine. We know that the new year will bring new beginnings in the fight against this pandemic, and this is the time for us to stay at home, stay safe, and focus with hope, on those new beginnings
Some of you will already be facing Christmas without loved ones and I'd like to extend my deepest sympathies to those of you in mourning at the end of this year because of a loss due to Covid. We have lost people - they are no longer with us because of this pandemic and our thoughts are with them.
I know that some of you will not be at home this Christmas, some of you will be out there on the front line, working over the holidays. I'd like to thank you all for going the extra mile in so many ways throughout the year. Some of you will have been separated from your families and forced to live apart - I know that sacrifices have been made. My sincere thanks to you all for your work and your willingness to show your complete support to the people of Carmarthenshire, now and throughout the year.
Nadolig Llawen.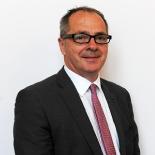 Keep up to date with all the latest news from Council Leader, Councillor Emlyn Dole via his blog and video updates.
Previous blogs...
April's blog - 2 posts