Making difficult choices to protect those we love
It's that time of year when we start thinking about how we plan to spend Christmas and New Year, and this year is unlike any other we've experienced in our lifetime.
In a year when we've already been through so much, and when so much has been asked of us, the thought of changing our traditional Christmas plans will be difficult for many people.
But we must bear in mind the reality of the current situation - Covid-19 cases are still rising, and we're seeing significant pressures on our hospitals and care staff.
The choices we make now will have a bearing on this situation, and what life will hold for us in January.
Many of us have been forced to stay apart from our loved ones for a large part of the year, and as the festive season approaches some of us may be making arrangements to meet with friends and family.
All I ask is that anyone making arrangements considers how they can do this as safely as possible - please be sure that you do everything you can to protect yourselves and others in our communities who are vulnerable.
Many people are considering having an alternative Christmas this year and staying at home. It certainly won't be the same, but in a year that has already changed our lives in so many ways, it's something worth considering.
So, whatever you're planning, all I ask is that you think about your choices carefully - protect the people you love the most.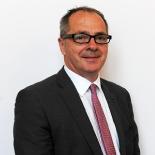 Keep up to date with all the latest news from Council Leader, Councillor Emlyn Dole via his blog and video updates.
Latest video - Leader's Annual Report 2021 - Reflect, Reset, and Move Forward