Take part in budget consultation – your views count
In the next few months we have the difficult task of setting our budget for the coming year.
This is never easy, but in the face of continuing austerity we are facing yet more tough decisions as we try to protect and deliver frontline services whilst having to make substantial savings.
Despite recent announcements of extra funding, the fact remains that local authorities have once again suffered in the Welsh Government's budget settlement and have been left to pick up the pieces.
For us that means we have got to find savings of some £28million over the next three years - £10million of that within the next year alone. Yet, we are still determined to improve access to services and facilities, and investing in the continued growth of the county through capital programmes such as new schools for our children.
Hopefully by now, many of you will have already taken the opportunity to have your say in our budget consultation. In doing so, you will see the very difficult choices we have to make. It is very important, in making these decisions, that we do so with the views of the public in mind.
If you haven't already done so, please go to our website and take part – your views really do count.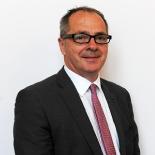 Keep up to date with all the latest news from Council Leader, Councillor Emlyn Dole via his blog and video updates.
Latest video - The Beacon Bursary
Previous blogs...
August's blog - 1 post