A more positive picture is starting to emerge
As I'm sure we all have, I've been keeping a close eye on the Covid-19 infection rates in Carmarthenshire and I'm cautiously optimistic to see the cases falling week by week.
From the position we were in shortly before Christmas when the rate was extremely high and a very serious cause for concern, it is encouraging to see a more positive picture starting to emerge.
But we must not yet drop our guard - there is more to be done to drive these cases down further still. The First Minister announced on Friday that we'll stay at alert level four for three more weeks at least, and that's time and opportunity for us to continue making a real difference.
With the vaccination programme now well underway, it's great to see the most vulnerable people in our communities - the elderly and those with serious health conditions - being offered the protection and peace of mind they need and deserve.
I thank everyone involved in delivering this programme, both nationally and locally.
Finally, you may recall that last summer - in the height of the first wave - we donated £42,000 to local food banks from income generated by our rooftop solar panels.
This donation has been recognised nationally in the British Renewable Energy Awards. We're grateful that we were able to offer this additional support at a time when people needed our help the most.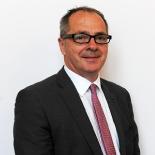 Keep up to date with all the latest news from Council Leader, Councillor Emlyn Dole via his blog and video updates.
Previous blogs...
May's blog - 2 posts