Action is needed on a national flood protection strategy
Over the weekend Carmarthenshire has been hit by yet more flooding. Yet more distress and heartache for residents and businesses, yet another clean-up operation.
We simply can't go on like this, we can't go on mopping up - something has got to be done at a national level to ensure our communities are more protected from the intensity and frequency of this flooding.
That's why I'm calling on Welsh Government and Natural Resources Wales to commit to a national strategy for flood defences.
As a council we are here to support our communities - we are here to help them prepare when we have flood warning, we are here to help keep them safe if their properties are at risk, and we are here to clean up and make safe when the flood waters subside.
But it is not our place, or our responsibility, to hold back the river.
The Welsh Government and Natural Resources Wales must step up and put the expertise and the investment in place to provide an effective flood protection strategy.
It's been over two years since I met then First Minister Carwyn Jones on the banks of the River Towy in Carmarthen after the devastation of Storm Callum in autumn 2018.
I pushed the Welsh Government for a solution then, and I'm still pushing for a solution today.
I will continue to seek answers and reassurances, but more importantly I will continue to push for action. More needs to be done.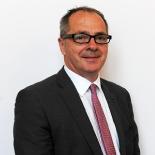 Keep up to date with all the latest news from Council Leader, Councillor Emlyn Dole via his blog and video updates.
Previous blogs...
April's blog - 2 posts