Anniversary of our climate emergency declaration
This week marks the anniversary of our climate emergency declaration, and today we will see a full discussion and debate around this very important issue and what efforts we are making to address it.
Climate change is one of the key challenges we as a council are focusing on, and we'll be pleased to have the opportunity to share the positive progress we continue to make towards our commitment of becoming a net zero carbon authority.
This is a whole council approach – we have a team dedicated to sustainability but every department is playing its part to ensure we are working towards our goal.
We are looking at everything from our fleet, to street lighting, building management to our use of plastics, and more.
Our carbon net-zero strategy goes in to detail about the progress we have made, and our aspirations for the future.
We believe we are the first local authority in Wales to produce such a strategy, and by committing to net zero carbon by 2030, we have put ourselves 20 years ahead of the national targets.
More than anything, I'd like people to know that for us this is more than just words. We are absolutely committed to making a difference and putting our words into action.
I look forward to today's debate, and thank all those who have come to the council chamber to play their part in addressing this very important issue.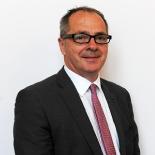 Keep up to date with all the latest news from Council Leader, Councillor Emlyn Dole via his blog and video updates.
Latest video - Thank you Llanelli
Previous blogs...
January's blog - 3 posts