Fitting tribute following tragedy
This week marks five years since the tragic death of Cameron Comey, an 11-year-old boy who lost his life after falling in to the River Towy in Carmarthen.
Passing over that river almost every day on my way to County Hall, young Cameron is often on my mind.
His death was a shock to the whole community, and will continue to weigh heavy on the hearts of all those who knew and loved him.
On Monday evening, in his memory and in the memory of others who have tragically lost their lives in this way, we illuminated County Hall blue.
It was a simple yet powerful tribute, and I was pleased to support this request by the Carmarthenshire Water Safety Partnership.
The tireless work of the people behind the water safety partnership is admirable.
Over the last five years they have taken every opportunity to educate people and fight for safety improvements along rivers and waterways in Carmarthenshire and further afield.
Just recently, we were pleased to support and share their important message by handing out 6,000 water safety leaflets in our secondary schools.
I hope that in some small way, Monday's tribute has raised awareness of this issue and helped Cameron's memory live on.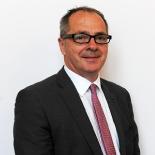 Keep up to date with all the latest news from Council Leader, Councillor Emlyn Dole via his blog and video updates.
Latest video - Thank you Llanelli
Previous blogs...
January's blog - 3 posts