Let's cheer on Wales from our sofas
I bet I wasn't the only one biting my nails on Sunday afternoon as the country enjoyed a welcome break from reality and tuned in to watch Wales's first game of the Six Nations.
It wasn't a relaxing experience - especially in the last few minutes of the game - but it was a good match with traditional friendly rivalry between two proud Celtic nations.
I must also congratulate Scotland on their triumphant win against England at Twickenham - their first in 38 years. What a fantastic match, which sets us up for a very exciting tournament.
Of course, one thing was very different this year and that was the empty seats in the empty stadiums. The Six Nations is an occasion when usually we all come together to enjoy the atmosphere and lose ourselves in 80 minutes of the game, not to mention the pre-match build-up.
This year, like everything else, we have got to do things differently. As much as we would all like to get together with friends and family to enjoy the game, we have to stay home and cheer Wales on from our sofas.
But we are the land of song, and it doesn't matter if we're in our living room instead of the Principality Stadium. I'm sure we can all rouse the Welsh dragon in our hearts as we join the boys in singing Hen Wlad Fy Nhadau, our national anthem, and feel the sense of pride we have in our great nation.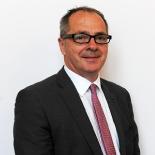 Keep up to date with all the latest news from Council Leader, Councillor Emlyn Dole via his blog and video updates.
Latest video - Leader's Annual Report 2021 - Reflect, Reset, and Move Forward
Previous blogs...
June's blog - 3 posts