Light at the end of the tunnel
In the last week we have seen the rate of infection in Carmarthenshire fall below 100 per 100,000 for the first time in many months.
To see the case numbers fall gradually week by week, and the vaccination numbers go up, provides us with hope that we can look forward to better times.
It's hard to believe that at this time last year we didn't know what 2020 and 2021 had in store for us - a whole year of restrictions, business closures, social distancing and not being able to see our friends and family.
We all recognise the toll this has taken on everyone - emotionally, physically and financially.
Some of us have suffered more than others - those that have lost loved ones, those that have worked on the frontline caring for critically ill patients, those that have lost their livelihoods and income, and those that have been affected by the pandemic in ways that we may not understand ourselves.
And it is for these reasons that we must continue to do everything we can to drive these case numbers down further, and to keep them down.
This is no time to ease our foot off the brake or else we risk continuing these restrictions for far longer than any of us wants to.
There is light at the end of this tunnel, but we have some way to go yet before we reach it.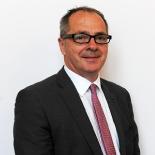 Keep up to date with all the latest news from Council Leader, Councillor Emlyn Dole via his blog and video updates.
Previous blogs...
May's blog - 2 posts