The future is looking bright
Today we bring our draft budget to full council, a budget that continues to invest in our county and our communities, and a budget that protects services for the most vulnerable.
Balancing the books is never easy – with continued pressure on budgets and unrelenting settlements from Government, local authorities are struggling to meet the demands on services whilst working out ways to develop and grow opportunities for people and businesses.
As an executive board we have worked hard to ensure that our budget caters for all.
We listened to the views of those who took part in our consultation and removed many of the unpopular proposals that had been put forward for consideration.
The budget we present today includes extra money for services that touch the majority of our residents – more for education and social care, and additional budget to avoid increases in car parking fees and school meals – and takes proposals including reduced winter gritting, youth support services and educational psychology, off the table.
At the same time, we are putting forward an ambitious capital programme, with nearly over £130m set aside from council funds, to add to £128m anticipated to come from external grant funding bodies – that's £261m over the next five years to deliver strategic priorities and aspirational projects for Carmarthenshire.
Projects like new schools, new and upgraded leisure centres, new highway schemes, and new homes.
The future is looking bright.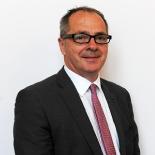 Keep up to date with all the latest news from Council Leader, Councillor Emlyn Dole via his blog and video updates.
Latest video - Carmarthenshire Tourism
Previous blogs...
December's blog - 0 posts