Getting ready for Brexit
Brexit has dominated the news headlines for months, and that has intensified over the last few weeks as Theresa May tries to get a deal through Parliament.
Whichever way you voted in the referendum, and whatever you make of the process of Britain's exit from the EU, there will be matters of worry and concern for everyone.
For our part, we are doing everything we can to prepare for Brexit by working closely with our partners, and standing together with other councils as part of the Welsh Local Government Association.
Our priority is to minimise any impact Brexit has on council services, and the residents and businesses we serve.
We are also part of a multi-agency Dyfed Powys Local Resilience Forum which meets regularly to ensure solutions are in place for any challenges it may bring.
As Leader, I have asked officers to develop a report outlining all areas of concern, and what measures and contingencies should be put in place as part of our preparations, and that will come to Executive Board for discussion and agreement very soon.
In the meantime, we are following advice and guidance from both the UK and Welsh Governments.
We will of course do all we can to ensure residents and businesses are kept up to date on any developments that might affect them in the coming weeks and months.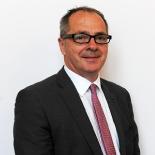 Keep up to date with all the latest news from Council Leader, Councillor Emlyn Dole via his blog and video updates.
Latest video - The Beacon Bursary
Previous blogs...
October's blog - 1 post