Great step forward for City Deal
Last week we had some long-awaited news, that the first phase of the City Deal funding, some £18million, was released by the UK Government and Welsh Government.
This funding will go towards two of the approved City Deal projects – the Swansea City and Waterfront Digital District, and Canolfan S4C Yr Egin right here in Carmarthenshire.
It's excellent news, which has been a long time coming. It's been the best part of three years since we signed the City Deal with the previous Prime Minister Theresa May.
The better news is that one of the projects is already delivered, in the sense that phase one of Yr Egin is already up and running. Thriving in fact, with a range of creative businesses working together and achieving great things.
Now, we can get on with delivering phase two for that project - we're already starting to think creatively about how that happens, and getting the right people involved.
We look forward now to the next tranche of funding, which will release even more money so that we can get on with the other projects that are in the pipeline and ready to go.
This will include, of course, the re-aligned Wellness Village in Llanelli which will be a great asset for everyone in Carmarthenshire. I look forward to seeing that project getting up and running.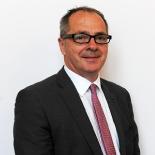 Keep up to date with all the latest news from Council Leader, Councillor Emlyn Dole via his blog and video updates.
Latest video - Field hospitals
Previous blogs...
July's blog - 1 post