Our carers deserve our thanks, and our collective efforts
Last week we shared information about the significant strain our social care services are under because Covid-19 cases are so high in our communities.
At present, we are dealing with positive cases in 37 residential care homes across the county - it's a huge worry for the families of our residents and places an immense strain on our staff.
Or staff truly deserve every thanks they get. They are working under extraordinary pressure, already working through a relentless 10 months since the pandemic began, and now with the added strain of covering shifts for colleagues who are forced to self-isolate.
We really must appreciate the enormity of this situation and do everything possible to protect not just the vulnerable people we're caring for, but also our workforce.
We have hope on the horizon with the vaccine, and many of our residents and carers have already received their first doses.
But it's the collective actions that we take as a community that will help make the real difference.
We really must heed the warnings and follow the rules - the main one being to stay at home, only leaving if it is essential.
One in three people who have Covid-19 don't experience any symptoms and could be spreading the virus unknowingly and unintentionally. The less we go out and mix with other people, the less chance there is for it to spread.
Our carers will thank you for it - just as we thank them for everything they are doing to keep our most vulnerable people as safe as they can.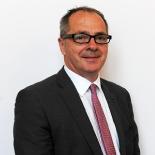 Keep up to date with all the latest news from Council Leader, Councillor Emlyn Dole via his blog and video updates.
Previous blogs...
April's blog - 2 posts