Please have your say in our budget consultation
It's that time of year when we begin the budget setting process.
It's never easy making decisions that have a direct impact on the day-to-day life of all of us as residents of Carmarthenshire, and it's especially difficult in the current climate as we continue to respond to the challenges of Covid-19.
We know how hard the past year has been for everyone, and we're keenly aware of the pressures people are facing. This pandemic has wreaked havoc on our county and you - the good people of Carmarthenshire - have paid a huge price. But you've shown resilience, fortitude and a willingness to look out for eachother.
That's why this week, when Executive Board met to discuss the draft budget, I wanted to recognise the challenges not only that we face as a council, but that you face in your daily lives.
Your Council Tax contributions are a vital source of income that allows us to deliver essential front line services, to able to care for our older community and vulnerable residents, and to provide a good future for our children - as well as the services that we each rely on every day.
I therefore proposed a lower increase in Council Tax to that which was put forward for consideration, and this was supported unanimously by the Executive Board.
Of course, as the budget consultation opens, it's now time for you to share your views.
The consultation runs until February 3 - please take this opportunity to see what our plans are for spending and saving, and have your say at www.carmarthenshire.gov.wales/consultation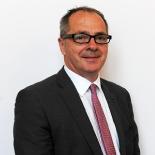 Keep up to date with all the latest news from Council Leader, Councillor Emlyn Dole via his blog and video updates.
Previous blogs...
May's blog - 2 posts