Thank you to our staff for continuing to go above and beyond
It's been an extremely unsettled start to the year so far with the recent weather conditions and the impact Covid-19 still has on our frontline services.
Last week we had prolonged periods of rain which resulted in some parts of Carmarthenshire being flooded and roads closed.
And then on the weekend we had snow and ice to contend with across most parts of the county.
Adverse weather conditions always put added pressure on our teams, but with the coronavirus restrictions it has made it even more of a challenge.
We have had highways crews out around the clock gritting priority routes to try and keep main roads clear, and our refuse collections are also impacted - with limited staff and working in bubbles because of Covid-19, and some roads being impassable wither due to floods, snow or ice, it's certainly been very difficult for them.
We thank them for continuing to work under this pressure to provide services that affect all of us.
And of course, throughout all of this, our carers have also continued to go above and beyond the call of duty to provide care in our residential care homes and in people's own homes even when travelling conditions have been so atrocious.
As Leader, on behalf of the council, I would like to thank our staff for everything they continue to do - and I'm sure I speak on behalf of many of you too.
Please continue to bear with us - we are doing everything we can under these circumstances.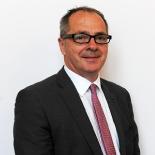 Keep up to date with all the latest news from Council Leader, Councillor Emlyn Dole via his blog and video updates.
Latest video - Leader's Annual Report 2021 - Reflect, Reset, and Move Forward
Previous blogs...
June's blog - 3 posts