We must heed the advice and stay at home
We've just had the Welsh Government announcement that all schools will move to online learning until January 18.
Inevitably this decision will impact people in different ways and whilst some families welcome this decision, for others it create concerns - either about the wellbeing of their children whilst working from home, or about arrangements for childcare.
We absolutely appreciate everyone's views and opinions and will do our very best to support families where there are frontline workers.
But over and above everything else, the priority is to keep people safe and prevent Covid-19 from spreading and that's what we need to remember.
Cases of Covid-19 in Carmarthenshire are still very high, albeit we've seen a slight drop in the last week. We have to keep things going in the right direction, and that's why it is so vitally important that we heed the advice we've been given.
The main point of note is that we must stay at home, unless it is essential to leave either for work, essential shopping or exercise.
In terms of exercise, the rules are clear that people should exercise close to home and not travel any long distance to reach a particular destination.
We have some light at the end of the tunnel with the roll out of the vaccine, but we've a long way to go yet - we can only improve this picture by sticking to the rules and doing everything possible to keep ourselves and loved ones safe.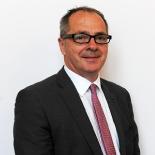 Keep up to date with all the latest news from Council Leader, Councillor Emlyn Dole via his blog and video updates.
Previous blogs...
April's blog - 2 posts