Time for action and reflection as we address racism
Last week at Full Council we had a lengthy discussion about the importance of addressing racism and what we, as a council, can do to lead the way.
Members from all parties contributed to the debate, and it was clear that we not only recognise the need to act but how we wish to work together and involve others as we address these issues and make changes for the better.
This work will start in earnest as soon as possible, with council agreeing to establish a cross-party Task and Finish Group to reach out and engage with Carmarthenshire's BAME community and take their experiences and opinions on board.
It is right that we take this opportunity to move Carmarthenshire forward, ensuring we are an inclusive, equal and welcoming county with opportunities for all.
It is also the right time for reflection, and this means looking back and recognising where we have failed.
As well as making a clear and unequivocal statement that this authority abhors racism, prejudice and discrimination in any form, we have given public support to the Black Lives Matter movement.
We have also committed to undertaking a review of street names and public monuments, including the one to Thomas Picton in Carmarthen, and considering whether these are still appropriate today.
There is plenty of learning still to be done, and I'm pleased that as a council we have committed to work together across political parties to begin this journey.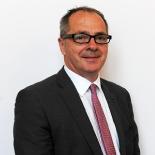 Keep up to date with all the latest news from Council Leader, Councillor Emlyn Dole via his blog and video updates.
Previous blogs...
April's blog - 2 posts