Support local businesses and help them re-establish
This week we heard the devastating news that Castell Howell is being forced into making job losses, which is a massive blow.
Unfortunately, I fear this is a sign of things to come - our local businesses have been amongst the hardest hit by Coronavirus with months of closure and now the prospects of a deep recession ahead.
I sincerely hope that this stalwart local company can ride this storm and come out the other side - I am sorry for their staff who are facing the most difficult time.
As a local authority, we have been pleased to partner Castell Howell in creating a click and collect service for our communities at the very beginning of lockdown restrictions, and have worked with them since to provide food parcels for people shielding and families in receipt of free school meals.
Sadly it appears that their trade has suffered by some 65 per cent due to the closure of their core trade – restaurants, cafes and pubs both in Wales and further afield.
With restrictions now beginning to ease and more shops opening, and the prospect of more changes in coming weeks, there is a little hope on the horizon for local businesses.
The stark reality is that many businesses are going to find it incredibly hard to get back on their feet, so the least we can do to help them is to spend locally and help keep the 'Carmarthenshire pound' going – spending locally will go some way to help some businesses re-establish.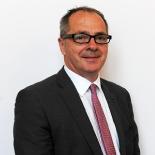 Keep up to date with all the latest news from Council Leader, Councillor Emlyn Dole via his blog and video updates.
Latest video - Thank you Llanelli
Previous blogs...
January's blog - 3 posts