Thank you to our army of volunteers
This week it's volunteers week - a chance to shine a spotlight on the amazing army of people who give up their own spare time to help others.
We would quite simply be lost without our hard-working and compassionate volunteers who help our friends, neighbours and communities every day.
As a council, we are supported in so many ways - volunteers help us to deliver practical and emotional care to our vulnerable residents through schemes such as meals on wheels and befriending schemes; they help us pick litter up from our streets and beauty spots to help keep our communities clean; they help us keep their communities informed through running local Facebook groups and being community wardens; they help us run foodbanks to ensure those at a disadvantage can put food on the table for their families.
And in better times - hopefully in the not too distant future - they help us run events, from large scale events such as the competitive cycling tours, to community carnivals and lunch clubs.
Many more people became volunteers during the pandemic - we saw acts of generosity and kindness across the whole of Carmarthenshire that no doubt helped us get through the toughest of times.
There are plenty of ways to volunteer to support your communities, if you have spare time and want to help, visit the Connect2Carmarthenshire website to find out about the opportunities available.
To every one of our volunteers, whether you manage an hour a week, a day a week or more, I want to say thank you. We really are grateful for everything you do.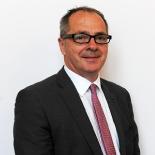 Keep up to date with all the latest news from Council Leader, Councillor Emlyn Dole via his blog and video updates.
Latest video - Leader's Annual Report 2021 - Reflect, Reset, and Move Forward
Previous blogs...
June's blog - 3 posts