An opportunity to reflect and time to recover
Next week marks a year since the first national lockdown and even though we've experienced this pandemic together it's still hard to believe what we've all been through - it's been a shared experience, yet an experience we'll remember in different ways.
March 23 will be an opportunity to reflect. To pay respects to all those that we've lost to Covid-19 these last 12 months and pay tribute to all those that have worked on the frontline and supported our communities in so many ways throughout Covid-19.
One thing's for certain - we've shown remarkable resilience in the face of challenges we've never experienced before. Now it's time to move on - to recover and re-establish.
Case rates continue to fall, over a million people in Wales have been vaccinated, and thousands more have already had the second dose offering them the full protection against the virus.
Covid-19 restrictions are beginning to ease - pupils are returning to their classrooms, we're able to offer visits at our care homes once more, outdoor sports are returning, and the change of message to 'stay local' allows us to travel a little further from our doorsteps.
We look forward to further easements in the next few weeks but we have to take things a step at a time and with extra care to ensure we keep our communities safe - we don't want to go through this again.
After a year we'll never forget, that light at the end of the tunnel is now shining all the more brightly.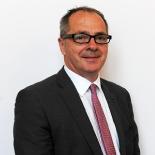 Keep up to date with all the latest news from Council Leader, Councillor Emlyn Dole via his blog and video updates.
Previous blogs...
April's blog - 2 posts