Back to school
Families with younger children have been the first to feel the excitement and trepidation of their return to school after months of home learning.
It's been a joy to see the pleasure on children's faces as they see their friends and teachers again, and I'm sure many parents were also relieved to clear their kitchen tables of laptops and workbooks too.
Our wonderful teaching and school support staff, together with officers in our education department, have been all too aware that for some families the return to school may also come with some anxiety.
Lots of support mechanisms have been put in place, and to any parent or child struggling with their feelings after what has been such a challenging and different time, I'd encourage them to speak to their school and get the support they need.
We now look forward to our older children returning, and lots of planning is going on at the moment to ensure they too can return safely, possibly from March 15 subject to Welsh Government's next 21-day review taking place on Friday.
Some people may still be concerned about our childrens' return to school, and what impact this might have on Covid cases locally. But we should take comfort from research that shows that transmission rates within schools are very low.
We need to keep our schools open, and we need to keep our communities safe. If we all continue sticking to the rules things will surely continue to head in the right direction.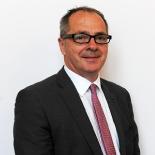 Keep up to date with all the latest news from Council Leader, Councillor Emlyn Dole via his blog and video updates.
Previous blogs...
April's blog - 2 posts