Clean bill of health for Wellness and Life Science Village
At Executive Board on Monday I was pleased to receive a report that outlined the conclusion of two separate reviews into the Wellness and Life Science Village planned for Llanelli – a project that will bring around 2,000 much-needed jobs to Carmarthenshire, as well as a range of world-class leisure and wellbeing facilities.
Over the last few months, the project has been rattled with unnecessary speculation which I, my fellow Executive Board members and the project team, were keen to put a lid on. We are pleased that we have now been able to do that with this clean bill of health from both the Wales Audit Office and a separate independent legal review that we commissioned.
Both reviews have concluded that the project has been properly managed, with proper due diligence, has protected public money, and has been managed in line with external legal advice.
Whilst this is everything we expected to see, this is a definite and clear conclusion for everyone to know that the Wellness and Life Science Village scheme is on track and will be delivered.
This is one of the most important projects we have developed – not just for Llanelli, not just for Carmarthenshire, but for the whole of Wales. It will create much-needed jobs and we are determined to see it being delivered.
I hope now that we can move on, and that people and politicians will get behind us.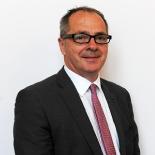 Keep up to date with all the latest news from Council Leader, Councillor Emlyn Dole via his blog and video updates.
Latest video - Carmarthenshire Tourism
Previous blogs...
January's blog - 1 post