Looking forward to better times, with a spring in our step
Spring seems to have sprung, and things certainly look and feel a bit brighter this week.
Over a million people have been vaccinated against Covid-19 in Wales, and thousands have already received their full two doses.
When we see the news that the vaccine has had such a positive effect on hospital admissions and in preventing people from becoming severely ill with this dreadful virus, it really is the hope on the horizon that we've all waited so long to see.
We now wait eagerly to see the Welsh Government's plans for easing the restrictions, our route out of lockdown.
We're all looking forward to getting back to normality, and businesses in particular are hanging on every word so that they can plan and prepare to start trading again.
It's been an incredibly tough time for them - I wholeheartedly sympathise and look forward to seeing shop doors open again, with the sound of chatter on our town centre streets.
Whilst many businesses have been able to claim grants to help get them through this period, we as a council have been acutely aware of the difficulties they have faced. That's why we have decided to offer our business tenants, including our market traders, a 50 per cent rent concession if their trade has been adversely impacted by this most recent lockdown period.
Information is being circulated this week, and we sincerely hope that this support goes some way to helping our traders survive this ongoing struggle.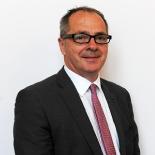 Keep up to date with all the latest news from Council Leader, Councillor Emlyn Dole via his blog and video updates.
Previous blogs...
April's blog - 2 posts