Stay home, stay safe, and take care
Never in my time as Leader did I think I'd see the council setting up temporary hospital facilities to support our colleagues in the NHS.
These are extraordinary times – it is unsettling for all of us who are trying to adapt to a new 'normal', at least for the time being, to help protect ourselves, the people we love, and the communities where we live.
What I will say, is that in the face of huge challenges I have seen remarkable community spirit. Neighbours helping each other, colleagues supporting each other, and strangers finding a common ground.
As a Council, we have had to make very difficult decisions over the last two weeks, from restricting visits to our care homes to protect our most vulnerable to closing our parks, leisure and cultural facilities.
We have put in place financial support for businesses, a food distribution service with Castell Howell, and child care for the children of key workers.
This week, I believe we were the first authority in the UK to announce that we are supporting the NHS by converting three sites into temporary hospitals in anticipation of increased demand for urgent care.
When this is all over, and we have time to reflect on the enormity of the decisions we have taken, it will surely be something we can all be proud of – albeit all of us would wish we were never in this position.
Until then – stay home, stay safe, and take care.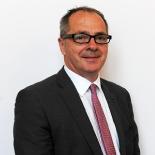 Keep up to date with all the latest news from Council Leader, Councillor Emlyn Dole via his blog and video updates.
Previous blogs...
March's blog - 1 post