Thanks to everyone for helping us recycle more
Readers will be aware that there are a few changes being made to our recycling centres, and for some to bin collections, from next week.
This is all part of our efforts to reduce the amount of black bag waste and improve our recycling rates – important if we are to protect our environment, and also to avoid heavy financial penalties from the Welsh Government.
At the moment, we're recycling around 61 per cent of our waste, but we need to push this up to 64 per cent over the next year, so every little thing we can do will help.
Most of us will see the biggest change at our household recycling centres, where we are introducing residency checks to ensure our resources are only used by the taxpayers of Carmarthenshire, and also a permit system for people with vans to ensure taxpayers are not paying for disposal of commercial waste.
Bin collection changes are also coming in for around 13,000 households. For some, this will just mean a change of collection day, but for around 2,000 people it means they will receive a full recycling service for the first time.
This is great news for residents who up until now have been unable to recycle at home, and for those who live in flats and sheltered housing.
The changes mean that every household in Carmarthenshire will now receive a full kerbside recycling service.
We thank each and every person for every bit they do to help recycle as much waste as possible – together we can all make a difference.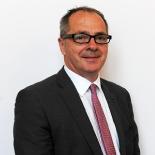 Keep up to date with all the latest news from Council Leader, Councillor Emlyn Dole via his blog and video updates.
Latest video - Carmarthenshire Tourism
Previous blogs...
January's blog - 1 post