Congratulations and welcome
Now that the elections are behind us I'm back in action with my weekly blog and the first thing I'd like to do is offer my sincere congratulations to two of my colleagues.
Cllr Cefin Campbell, who has served as a county councillor since 2012 and as a member of our Executive Board for several years, takes on a new mantle following his election to the Senedd as a member for Mid and West Wales.
I'm confident that Cefin will bring the same passion and commitment to his new role that he has given to Carmarthenshire in recent years as Executive Board Member for communities and rural affairs.
We were the first local authority in Wales to create an Executive Board portfolio with a specific interest in rural affairs - a signal of our ongoing commitment to supporting and improving Carmarthenshire's rural economy and strengthening rural communities.
With his departure, I've invited Cllr Ann Davies to join us on the Executive Board to take forward Cefin's exemplary work.
Ann has been a county councillor for the Llanddarog ward since 2017 and has sat on our licensing committee and communities scrutiny committee as well as representing us on the Community Health Council.
She is a fantastic fit for this role - she knows the farming industry inside out and also knows what it takes to diversify and run a rural business. Her experience on our committees will stand her in very good stead for her new lead role for communities, wellbeing, equalities, tackling poverty and climate change.
I congratulate them both, and look forward to working with them in their new roles going forward.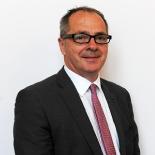 Keep up to date with all the latest news from Council Leader, Councillor Emlyn Dole via his blog and video updates.
Latest video - Leader's Annual Report 2021 - Reflect, Reset, and Move Forward