Congratulations to our new chief executive
Last week saw the culmination of a long process to appoint of our new chief executive and I am delighted that Wendy Walters was our successful candidate.
It was a challenging and demanding recruitment process, and I want to thank all our shortlisted candidates for every effort they have put in over the last few weeks.
In Wendy, we have appointed the council's first female chief executive, and a fluent Welsh-speaker.
She is incredibly talented and ambitious, with a clear ambition for Carmarthenshire and a motivation to continue improving services for our communities.
Wendy has been a senior officer with us for over 16 years, and in that time has led several successful multi-million pound investments and developments.
As a local, I know she cares passionately about the county – not just in delivering services, but in making Carmarthenshire a better place to live, work and enjoy.
She made that clear in her presentations to council, and her determination is something that inspired the confidence of councillors.
On behalf of everyone at Carmarthenshire County Council, I wish Wendy well as she prepares to take the reigns over the next few weeks, prior to her first day in post on June 10.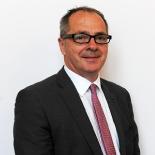 Keep up to date with all the latest news from Council Leader, Councillor Emlyn Dole via his blog and video updates.
Latest video - Carmarthenshire Tourism
Previous blogs...
January's blog - 1 post