Keeping Carmarthenshire moving
We've seen a lot of change over recent weeks.
None of us started 2020 expecting to be told you can't leave the house, you can't visit your leisure centre, you can't get rid of some waste at a recycling centre, or you can't register your child's birth.
It's been a strange experience - not one we will ever forget or ever want to repeat.
Whilst we've all noticed the services that have been suspended, many of you may not realise that by working differently we have managed to keep over 300 council services running without any disruption, where it has been safe to do so.
Staff have been working from home, or in a safe environment in our buildings, to continue delivering essential services. For example, when you call our main number to ask a question, or if you need support, you're connecting to a member of our customer service team who is working from home.
Our benefits team have continued providing help to people in financial difficulty, our housing team have continued supporting our tenants, our economic development team have been providing support to local businesses.
There are hundreds more examples – we've provided care for children of key workers, food for people in need, personal care for vulnerable clients, essential highway maintenance works, online learning for children and adults, emergency repairs. The list goes on.
None of this would be possible without the dedication of our staff, and support from you, our residents.
I'm so very proud of how we have all responded to this crisis, and hope that we will continue working together and supporting each other as we work towards our recovery.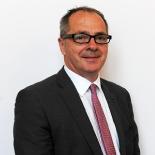 Keep up to date with all the latest news from Council Leader, Councillor Emlyn Dole via his blog and video updates.
Latest video - Thank you Llanelli
Previous blogs...
January's blog - 3 posts