Looking ahead post-lockdown
We're now in week six of lockdown, and whilst there is good reason why we should all continue to heed to Government advice to stay home save for essential journeys or exercise, many of us will have turned our thoughts to what happens as and when the restrictions are lifted and or modified.
As a council, we continue to receive daily briefings from Welsh Government and will follow the national lead before making any changes locally.
However, it's important that we carefully consider what we do when lockdown is over, what services we can begin offering again and how we do that whilst importantly protecting our staff and residents.
For that reason, we have started to look ahead and think about how we readjust and re-emerge when some of the current restrictions are lifted.
Many of you have asked about using our country parks for example, or enquired about when we plan to open our household waste recycling centres. These are all important questions, and we will do our best to make the right decisions based on national guidance, careful judgement and knowledge.
At this point though, people should be prepared that whilst we may see the return of some facilities and services, we may not be able to return to what we know as 'normal' for some time.
We'll need cooperation, understanding and patience as we work towards that.
We are acutely aware of the challenges facing many of you, and we thank you for your continued support.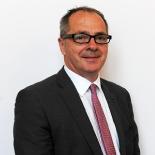 Keep up to date with all the latest news from Council Leader, Councillor Emlyn Dole via his blog and video updates.
Previous blogs...
April's blog - 2 posts