A few days left to make a difference
We now know what the new rules will be for Wales when we come out of the current fire-break on Monday.
Our businesses will be allowed to re-open and we can begin the process of resuming council services that have been suspended for the fire-break.
Schools will re-open to all pupils, and we will also be able to form a bubble with one other household to visit and support one another in the weeks to come.
What we must remember though, is that this week we are still in the fire-break, and it will only work if we give it the chance to work.
We've got a few days left to make a difference - what I'd like to say is thank you for every sacrifice you've made up until now and please continue until Monday.
Next week does not herald a return to the normal we all wish we could get back to, but a new set of rules to help us stay safe and protect the NHS - we need to respect and support that.
Talking of fire-break, this week we'll also see fireworks with the traditional bonfire night celebrations. This year it will be different with no organised displays for the family and sales of fireworks limited, but the message remains the same - stay safe and respect others.
Not everyone loves fireworks - for some people and especially our pets they can be traumatic, and for others they can be a plain nuisance.
With the added stresses of the lockdown and pressure on the NHS, perhaps this year less is more.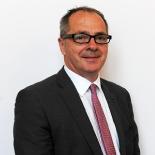 Keep up to date with all the latest news from Council Leader, Councillor Emlyn Dole via his blog and video updates.
Latest video - Leader's Annual Report 2021 - Reflect, Reset, and Move Forward
Previous blogs...
June's blog - 3 posts