Positive news with first look at Pentre Awel
This week we have unveiled the first look at Pentre Awel - a multi-million-pound project that features a state-of-the-art health and educational facilities that has taken a major step forward having been approved by Swansea Bay City Deal's Joint Committee.
Proposed for an 83-acre site at Delta Lakes on Carmarthenshire's coastline, Pentre Awel will be the first development of its scope and size in Wales.
Worth millions of pounds to the local economy, Pentre Awel will also create a wide range of employment and training opportunities across Carmarthenshire.
This is an exciting landmark project because of the high-quality job opportunities and economic boost it will generate, helping attract even more future investment.
With world-class leisure, business, assisted living and health facilities, it's a project that will put Carmarthenshire on the map as a global example of best practice for life science and well-being excellence.
The importance and relevance of this project has been further reinforced through the Covid-19 emergency.
It will help address skills shortages in health and care, while also capitalising on digital advances in delivering healthcare at home or in the community.
And at a time when we so desperately need secure jobs for local people it will deliver that too.
This week our attention will focus on Friday, the first two-week review following the fire-break.
At the end of last week Coronavirus cases in Carmarthenshire showed signs of falling which was promising - we can take hope from that, but we must remain as vigilant as possible.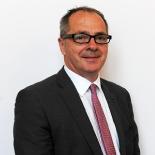 Keep up to date with all the latest news from Council Leader, Councillor Emlyn Dole via his blog and video updates.
Latest video - Leader's Annual Report 2021 - Reflect, Reset, and Move Forward
Previous blogs...
September's blog - 3 posts