Transfer of Allied Healthcare contract
Late last week we received the news that Allied Healthcare had made the decision to transfer all its contracts to other providers after finding themselves in financial difficulty.
Whilst unsettling for the families of many people who rely on the care services the company provides in Carmarthenshire, we were in a fortunate position to immediately put our early contingency plans in to action.
Over the coming days, people who use the care services provided by Allied, their families, and of course the staff who work so hard to help the vulnerable people in their care, will receive communication about our plans to transfer care and employment to our existing in-house provision.
We will do all we can to ensure that this transition goes as smoothly as possible, and we have a team in place with the expertise to make this happen with as little disruption as we can.
We will of course also ensure that those concerned get the information they need – as I'm sure, especially in the run up to Christmas, this will be a deeply worrying time for many people.
Related Links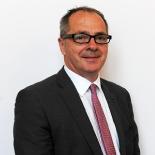 Keep up to date with all the latest news from Council Leader, Councillor Emlyn Dole via his blog and video updates.
Latest video - The Beacon Bursary
Previous blogs...
August's blog - 1 post