Stay at home and save lives
By now we've already spent almost a week in 'lockdown' as part of the Welsh Government's fire-break restrictions.
After months of living through this pandemic, I know we are all feeling exhausted and frustrated at seemingly going back to square one but unless we work together to make a change I'm afraid we'll be living with the impact of Covid-19 for much longer.
Now is the time to do everything we can to break the cycle of transmission and bring Coronavirus under control.
We can make a difference if we work together - by staying at home and giving this fire-break a chance to make the right impact.
We have to protect each other, and our wonderful NHS, and here's our opportunity to do that. Remember that we are doing this to save lives. We know from the restrictions in Llanelli that lockdowns work - case numbers have fallen since the local restrictions were introduced there at the end of September.
The reality of that is that by making an effort to reduce social contact, fewer people are at risk of becoming gravely ill.
I know that this is a very difficult time, for us personally, for our businesses that are struggling, and for our NHS that are working at the sharp end.
But this is an opportunity we have to take. The message is simple, stay at home and save lives.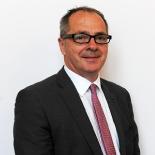 Keep up to date with all the latest news from Council Leader, Councillor Emlyn Dole via his blog and video updates.
Latest video - Leader's Annual Report 2021 - Reflect, Reset, and Move Forward
Previous blogs...
June's blog - 3 posts