Thank you
It's been over a week since a large part of Llanelli was designated a 'health protection zone' following a spike in Covid-19 cases in the area, and I want to say thank you to all of you for your cooperation, and by all of you I include residents across the county.
I cannot thank you enough for all you are doing to protect your loved ones, your families, and friends. I can assure you that all your efforts and sacrifices will make a big difference.
It is vital we keep on following the rules and do all we can to stop the spread - we all have a part to play in this, and together we will come through it.
We are working closely with the health board and they have increased testing capacity in the town so there is no need to travel far. If you do test positive, please work with our Test, Trace, Protect teams so that we can trace anyone you may have come into contact with.
We will continue to monitor the infection rates, the effectiveness of the measures that have been introduced and the compliance of residents and businesses, working closely with our key partners, Welsh Government and Public Health Wales.
However, it is still very early days and residents - not only in Llanelli, but across Carmarthenshire - are being urged to please continue to follow the advice around social distancing, washing hands, face coverings, self-isolation, and testing.
We know what we need to do to stop the spread, and together we will beat this and 'keep Carmarthenshire safe'.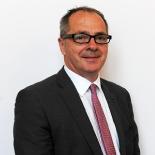 Keep up to date with all the latest news from Council Leader, Councillor Emlyn Dole via his blog and video updates.
Latest video - Leader's Annual Report 2021 - Reflect, Reset, and Move Forward
Previous blogs...
June's blog - 3 posts