We'll get through this together
Yesterday we had the inevitable announcement that the whole of Wales will be going into another lockdown, what's being referred to as a fire-break.
It is clear that the situation is getting worse, and at present the only way to control it is to take drastic action.
As we have seen locally, cases have risen sharply and in order to protect eachother - and our NHS - there seems to be no other way.
Unfortunately, the fire-break - which comes into force at 6pm on Friday until Monday November 9 - will impact on our services in Carmarthenshire, as it will on our businesses.
We will do everything can to support our communities, we are regularly updating our website with information, advice and sources of support. We are also available seven days a week on the phone and answering enquiries via our social media channels.
For our businesses, our economic development team will do everything they can to provide sources of financial support, as well as answering people's questions.
We all hope that this short sharp break will help bring case numbers down, and to ensure our health services are not overwhelmed.
It has been an incredibly tough few months, and just as we thought we were coming through the other side, we seem to be back to square one. But we must not let this dent our spirit - we have pulled together before and we will do it again.
Let's work together and Keep Carmarthenshire Safe.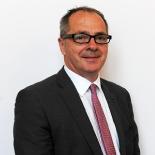 Keep up to date with all the latest news from Council Leader, Councillor Emlyn Dole via his blog and video updates.
Previous blogs...
May's blog - 2 posts