Stay safe
This week I want to offer you some reassurances following the events over the last few days - reassurance that we continue to work to protect our communities, and reassurance that you can still help in fighting the virus.
Although there are local restrictions in place in the county there is still a lot we can do to prevent further restrictions.
Over the weekend, our enforcement officers with support from Dyfed-Powys Police, visited over 150 premises across the county, and not just in areas of concern.
Our officers are working seven days a week to ensure that as long as venues remain open, they adhere to the guidance in order to keep you safe.
The NHS Wales Test, Trace, Protect service is now well underway across Carmarthenshire to track the virus and give extra protection to our communities. Anyone who has been in contact with someone with confirmed COVID-19 may be contacted as part of this service.
I urge you to download the NHS COVID-19 app, so you can help protect our workers and save lives.
As for what you can do, the message remains the same –
Respect – guidelines, safety measures, local communities, and others around you
Protect – yourself, other people, and critical services; stay home if you're unwell and wash your hands often
Enjoy – spend your leisure time safely and support local businesses get back on their feet.
Most of all, stay safe.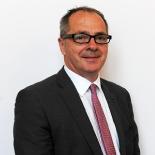 Keep up to date with all the latest news from Council Leader, Councillor Emlyn Dole via his blog and video updates.
Previous blogs...
May's blog - 2 posts