Chair 2023 - 24
Page updated on: 24/05/2023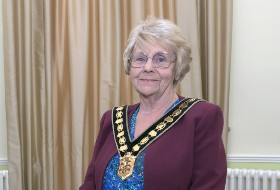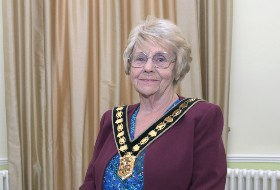 The Chair of Carmarthenshire County Council for 2022/2023 is Councillor Louvain Roberts.
She was elected to the office of Chair at the Annual meeting of the Council held on 24th May 2023, and will serve until the next Annual Meeting which will be held in May 2024. 
Cllr. Roberts has been a County Councillor since May 2017 and is a member of Llanelli Town Council.
She represents the County Council in the Glanymor Ward in Llanelli, is the Vice-Chair of the Council's Health & Social Services Scrutiny Committee, sits on the Governing Bodies of Coedcae Secondary School and Ysgol Penrhos, and represents the Council on the Hywel Dda Community Health Council, the Family Housing Association Board of Management, and The May Price SRN Award.
Cllr. Roberts has retired from her former employment as a midwife, but keeps herself busy with many interests.  These include being Vice-Chair of Safer Community Action Group, member of St Paul's Family Centre, Member of Tŷ Bryngwyn Hospice Trust Fundraising Committee, runs the local Knit & Knatter Group, charity work, reading and swimming.
The Chair is the first citizen of Carmarthenshire County Council, and is elected at the Annual Meeting. The duties include chairing full meetings of the Council and representing the Council at formal and ceremonial occasions in the County and beyond. He / she also welcomes visitors to the County and attends and supports events organised by local people and organisations.

During his / her year of office the Chair of the County Council usually raises funds for local charities. Cllr. Roberts has chosen St Paul's Family Centre, Llanelli First Responders and Tŷ Bryngwyn Hospice as her charities during her term of office. 

The Vice-Chair for 2024/2025 is Councillor Handel Davies.