Local Government Pensions Scheme (LGPS)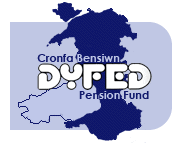 Joining the Local Government Pension Scheme (LGPS) is one of the best ways to plan for your retirement, as it has an excellent range of benefits, that includes:
A guaranteed index linked income payable for your lifetime from your retirement.

Added Life Cover from day one, as a tax-free death grant equal to 3 times your assumed pensionable pay is payable in accordance with your expression of wish, if you were to die while an active member of the scheme, and unlike other forms of life assurance, there's no medical examination.

Survivor Benefits; payable to a spouse, registered civil partner or eligible co-habiting partner and any eligible children you may have, in the event of your death.

An option to convert pension to tax-free cash when you retire.  For every £1 of pension that you give up you will receive £12 tax free cash (subject to certain HMRC limits).

A reduction in the amount of tax you pay, as contributions are taken from your gross pay before the deduction of income tax.

Your Employer making a substantial contribution to funding your retirement, something that they would be unlikely to do with any other personal arrangement.

No administrative fees being payable, as there may be with a personal pension; you simply pay a percentage of your pay.

No investment risk as the LGPS is a defined benefit scheme that's regulated by statute, therefore you will get a guaranteed level of benefits when you retire.

Ill-health protection; if you were to become ill and unable to work your benefits may come into payment, and may also be enhanced (subject to a medical examination by the Fund Doctor).

Flexibility to retire from age 55 to 75.

An option to increase your benefits by purchasing additional pension or investing in Additional Voluntary Contributions (AVC).