Document of the month
Each month we will be showcasing one of the many highlights from within our archive collection.
Title: Different times, different values
Reference Number: MUS/776
Edward Burdett Warren bequeathed the Bumper Hall estate in Jamaica to his brother Thomas Warren, wholesale druggist, of King Street, Carmarthen in 1836. Thomas was in partnership with his son Edward Burdett Warren trading as Thos. Warren & Son. Thomas was for many years connected with Bristol.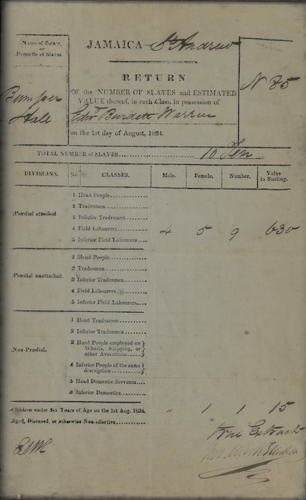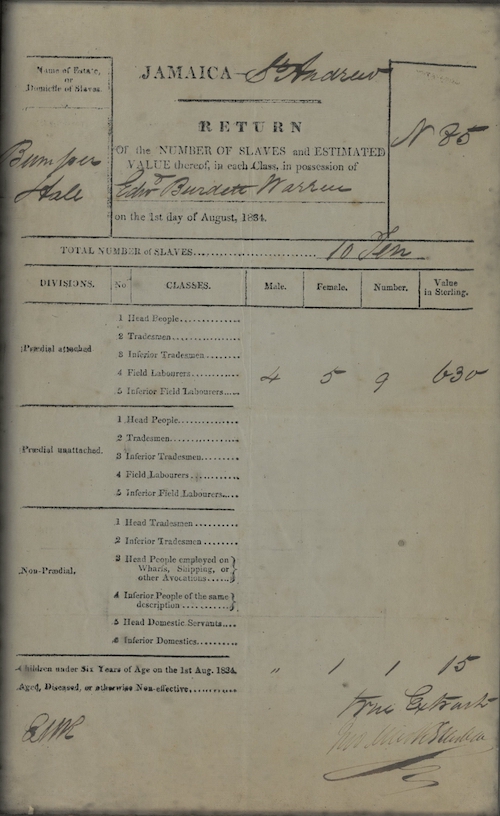 Title: A policeman's lot is not a happy one.
Reference Number: MUS/113
The work diary of Sergeant David Williams 1859 – 1960. Sergeant Williams was based in Carmarthen town and he records any disturbances, law breaking or any other unusual occurrences in the town. His daily routine includes checking on his police Constables, with whom he is often displeased for being intoxicated whilst on duty. He also regularly visits the mayor's office and attends the petty and quarter sessions as well as the assizes.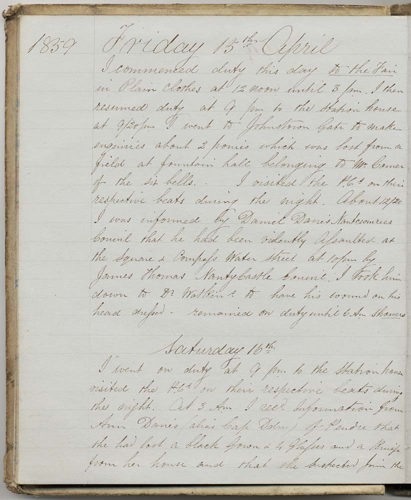 Title: The Ping-Pong Flight
Reference Number: CDX/017/014
The aircraft, the Lady Peace, landed in a field near Llandeilo on 3 September 1936. The flight was part of an attempted cross Atlantic round trip from Floyd Bennett Field, Brooklyn to Croydon, London and back, but the plane had to land owing to lack of fuel. However, despite this a record crossing time of 18 hours and 8 minutes was achieved.
The pilot was Henry Tindall Merrill, Eastern Airlines No. 1 pilot who by 1936 had flown 2,000,000 miles without injury. He retired in 1961 having reputedly flown more miles than any other pilot in commercial aviation history. The co-pilot was Harry Richman, known for his starring role as Harry Raymond in the 1930 film 'Puttin' on the Ritz'.
It was called "The Ping-Pong Flight" because Richman and Merrill had stuffed every nook and cranny of the tail and wings with 41,000 ping-pong balls so that if they had to ditch in the Atlantic there would be enough buoyancy to float the plane. Many of these were autographed by either or both of them and surface occasionally for sale, one was apparently purchased recently by the editor of "The Table Tennis Collector: the Journal of the Table Tennis Collectors' Society".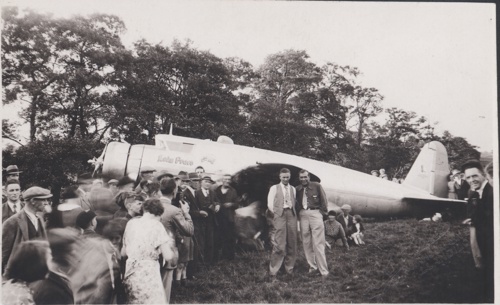 More from Libraries & Archives