Caeau Mynydd Mawr Marsh Fritillary Project - Landscape-scale conservation in south east Carmarthenshire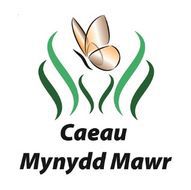 The Marsh Fritillary (Euphydryas aurinia) is a native butterfly which has become increasingly scarce, so much so that it is protected by law.
Cross Hands and the surrounding area holds one of the last remaining strong populations in Britain. The adult butterfly can be seen flying during May and June, when it lays eggs on the leaves of the Devil's Bit Scabious plant. The eggs then hatch in late summer and the caterpillars group together to form 'larval webs', which can be seen in August and September. The caterpillars then hibernate, emerging again in February.
Please get in contact if you would like to find out more about the project, if you're interested in visiting one of our sites, or would like to help out.